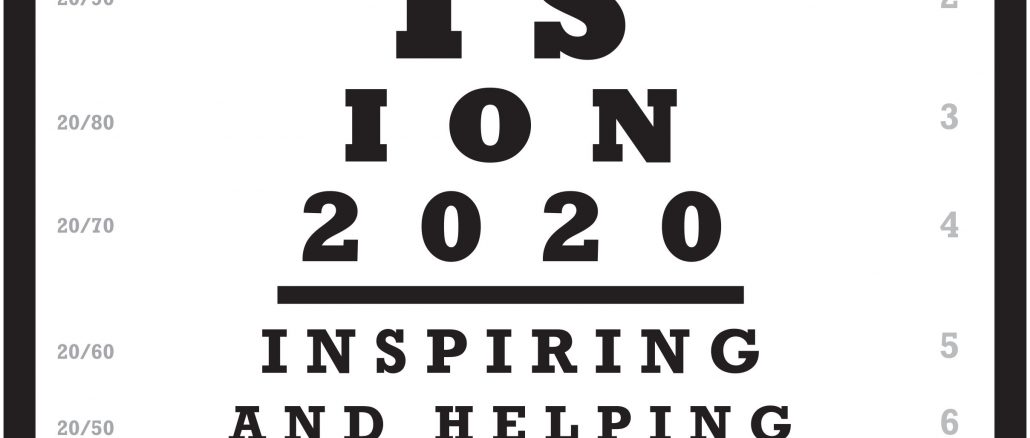 If you love someone, set them free ~ Sting
My goal in 2017 was to live a "free and inspired life" and to help you to do the same.
I celebrated the 2017 New Year in the snowstorms of Montana while launching the Solari Report publication of our 2016 Annual Wrap Up – The Global Harvest and What It Means to Investors. The developed world has been blessed with plentiful food. We are generally not aware of the geopolitics and investment implications of agriculture and food. This is changing. The debasement of our soil and seeds threatens our food supply and growing population, and the convergence of Asian incomes with the Western world increases competition for land, resources, animal and fishing stocks.
An unexpected Trump victory and a new Republican administration brought change with the January inauguration, creating greater insecurity in the US political leadership. To help you follow what was happening, we published our 1st Quarter Wrap Up – The Clash of Civilizations on the people and policies of the new administration. The important question we asked was whether a new administration could create prosperity without war. By the time we published in April the answer was clear – a resounding "no" as more bombs were dropped on Syria and US military budgets and arms sales exploded.
In March, I attended the Prospectors & Developers Association International Convention in Toronto. I stayed with Rob Kirby, who hosted a "Lunch with Catherine" in his complex, which included some of his colleagues from BMG Bullion. Rob joined me for an excellent Solari Report on the Exchange Stabilization Fund.
The month of May began with a trip to California to give a speech and to host a "Lunch with Catherine" for subscribers at the restaurant at the Rose Bowl in Pasadena California. Leaving California, I flew to Kentucky.
One of the projects that inspired me during 2016 was the preparation and launch of the Dr. Joseph P. Farrell Virtual Pipe Organ Crowd Fund. Our small team – Dr. Farrell, Chuck McCorkle, Kathy Churay, and I – were able to complete Phase I and Phase II funding by spring 2017. We gathered for lunch in Louisville on May 13 to celebrate with many of the generous contributors who made Solari's first crowdfund a grand success. Dr. Farrell treated the assembly to a brilliant talk "On Culture, Politics, and Organ Music" which is posted on the crowdfund web page at Solari. Phase III funding was completed in August 2017. We have been eagerly anticipating delivery ever since – now expected in March 2018.
It was the very next Monday, May 15th that one of the most remarkable events of the year occurred – although I did not know it at the time. I received an email from Dr. Mark Skidmore, a professor at Michigan State University. Impressed with his comments, I called him. The result was a decision by Dr. Skidmore to work with his students to survey the DOD and HUD financials. This effort produced a report in September after Dr. Skidmore and his team found and documented a significantly greater amount of undocumentable adjustments – bringing the total of the missing money to $21 trillion, or $1 trillion more than the outstanding debt of the United States.
In May we also launched the Food for the Soul column written by a talented colleague with a strong education and résumé in the cultural arts, "Your Culture Scout." Our goal was to deepen our coverage of theatre, art, museum and movies. Food for the Soul publishes twice a month. It is one of my favorites!
In late May, I headed to Australia, spending several weeks in Sydney in cahoots with Jason Bawden-Smith, with side trips to Byron Bay and the Melbourne area. We decided to offer an excursion for Solari subscribers in Uluru in the Australian Outback in May 2018. Two groups of twenty will soon join Richard Dolan, Jason, and me to tour the Australian Outback and learn more about the ancient aliens as told by both Richard and the Aboriginal Australians.
From Australia, I flew to Hong Kong in June for a week in one of the world's most dynamic cities, now experiencing the tensions of growing integration with the Chinese mainland. The Solari Report has three subscribers in Hong Kong – and what fun they are! One was kind enough to arrange a superb tour of Chung Chi University for me. Chung Chi was where I spent part of my third year abroad in college.
I then headed to Bangladesh to meet with Congresswoman Cynthia McKinney, who is now a professor teaching at North South University in Dhaka. The one thing she asked was that I bring a bottle of her favorite salad dressing. Lo and behold one of our Hong Kong subscribers found the one store in Hong Kong that carries Cynthia's favorite dressing. I arrived in Bangladesh with a bag full of Hidden Valley Ranch. It's the little things that count!
Cynthia and I spent a week in deep conversation about how to protect the US Constitution, recording a Solari Report interview for the 2nd Quarter Wrap Up – Enforce the Constitution or Kiss Your Money Goodbye! Cynthia was constantly surrounded by a group of remarkable students from her Leadership and Entrepreneurship classes. Excited to share their futures as entrepreneurs building businesses in Bangladesh, they escorted us on numerous road trips, excursions, and exotic meals. I wrote a forward for Saker's new book. The forward is now re-published at Solari. My visit in Dhaka coincided with Eid – a Muslim holiday. Everyone was dressed in their finest silks. The beauty of the dense crowds as a sea of flowing, colorful silk dresses and shirts inspired me to head to the shops to purchase silk and cotton cloths, shirts, pillowcases, and dresses as presents for my remaining 2017 travels.
I returned to the United States through San Francisco. We had a "Lunch with Catherine" for a wonderful group of Bay Area subscribers in Marin. I stayed with the immensely talented photographer Leonardi Ferri and his family in Marin and learned that son Michele Ferri had started a new law firm with his colleague Jonathan Lurie. They were retained on one project, then another and have written a series of three Special Solari Reports on the laws regarding federal finances that we have published on our Enforce the Constitution website at constitution.solari.com.
In July we launched our new website for my online book Dillon Read & Co. Inc. and the Aristocracy of Stock Profits. The inspiration was the addition of a new French translation generously contributed by Vanessa Biard-Schaeffer. Vanessa is a Trustee and Secretary of the Institute of General Semantics in New York, a Realtor with a Master in Real Estate Investment from the Sorbonne University in Paris as well as a free-lance journalist and member of the Syndicat des Journalistes de la Presse Périodique, France. The book is also available in Spanish.
In August, I flew to Santa Fe for a long weekend, including an evening at the Santa Fe opera to see Die Fledermaus. Then I continued to Europe to spend time with friends and colleagues, including Ulrike Granögger who teaches the Pistis Sophia.
Our first stop was the Bregenz Festival known for producing operas with fantastic sets on a floating stage on Lake Constance – the third largest fresh water lake in Central Europe. The opera for the 2017 season was Carmen. All I can say is "wow!" I am looking forward to returning for the Bregenz Festival in the summer of 2018 and to the Santa Fe Opera as well.
We then drove to Verona Italy to see Beethoven's Symphony No. 9 performed in the Verona Arena, the first-century Roman amphitheatre in the Piazza Bra in Verona. We also discovered a series of free concerts in the Verona cathedrals that were sublime, all including pipe organ music.
Next, we headed to the top of Austrian Alps to stay with friends. Driving through the Italian, Swiss and Austrian Alps is spectacularly beautiful. Then on the way back to Lake Constance, Ulrike agreed to produce a new series on Future Science for the Solari Report. I was thrilled! I headed to Zurich for business meetings and then flew on to Amsterdam, Netherlands.
Our videographer, Robert Dupper, is based in Stavoren in the Friesland area of the Netherlands. It is a great place to hang out, get inspired work done and conspire with Robert. We had a small lunch at a local restaurant with a handful of European subscribers, including boating through the canals and on to the Ijsselmeer – a closed off inland bay in the central Netherlands.
Robert and his family have kindly let me store a large computer monitor and other supplies to make it easy to travel light but work in comfort. I am reminded of one of my favorite lines from Mel Brook's and Carl Reiner's 2000 Year Old Man, "I love Europe. I keep a locker in Europe." If you are looking for a great place to chill, check out Hanzehuis Appartementen in Stavoren.
A great deal of time was spent with Robert discussing our 3rd Quarter Wrap Up – Control 101. Covering the false flags and covert operations in the United States or debating with cryptocurrency enthusiasts had me frustrated with the inability of so many intelligent people to understand the existing control structures. It is so important to me to help our subscribers understand the infrastructure and technology in place to manipulate and control the human race. If you can see it, you can navigate it. If you can navigate it, you can protect yourself from being harvested by it.
On the way back to the United States in early September, I stopped in Reykjavík, the capital of Iceland for the weekend. This trip included learning more about the history of Iceland and hearing the pipe organ at the Sunday service at the Hallgrímskirkja church.
Returning to the United States, I called my dear friend and ally, Court Skinner, and asked him if he would help me do a deep dive into blockchain technology and cryptocurrencies. I had agreed to speak at the Nexus Conference in Aspen in September and was struggling to finish my due diligence to a quality with which I was satisfied. We proceeded to do Skype sessions daily. After much reading, talking, and video watching, with Court's help, I finally felt I understood the technology and the growing markets for cryptocurrency.
More good fortune was waiting for me in Aspen. Harry Blazer decided to attend the conference as well. Harry and I enjoy digging into a subject together. The conference gave us an opportunity to listen and engage with a wide variety of technologists, software developers, venture capitalists, and entrepreneurs. One of the results was a Special Solari Report I recorded with Harry – "Bitcoin – the Op."
In Aspen, I had the opportunity to meet and hear Lyn Ulbricht, who is leading the effort to free her son Ross from prison as a result of one of the worst cases of prosecutorial abuse yet from the US Department of Justice. Lyn is a talented leader who joined us for a Special Solari Report in early 2018.
I also had the opportunity to spend some time with one of our subscribers who I am hoping will be able to help us convert some of our library content into book form after we launch our new website. More on that in 2018.
I arrived back in Hickory Valley as the Hickory Valley Cotton Gin was humming along – cotton prices were finally rising ,and the harvest was in – always a reminder of the contribution to our wealth that the earth generously gives us each year.
We published our Solari Report interview with Dr. Skidmore in September, after he published his report on the $21 trillion of undocumentable adjustments at DOD and HUD and we launched a special web presentation for the supporting documentation at missingmoney.solari.com. The results of his efforts have been reverberating through the body politic since.
In October, I headed to the East Coast. I spent several days in Washington. Dr. Skidmore was there for one of his research projects. I wanted the opportunity to meet him in person. I also met with Congressman Dennis Kucinich to discuss his campaign for Governor of Ohio in 2018. We will be publishing a website on the financial ecosystem of Ohio in 2018.
I spent several days in New York City. This included two nights at the Metropolitan Opera for Tales of Hoffman and La Bohème and the opportunity to introduce Lyn Ulbricht to attorney Helen Chaitman who joined me on the Solari Report last year to describe her efforts to help the victims of the Madoff fraud. Finally, I took the train to Baltimore to meet with Bill Binney. The result was a Special Solari Report on his efforts to support litigation to hold the NSA accountable that you can find at constitution.solari.com.
We published the 3rd Quarter Wrap Up – Control 101 in October. Alas, our Wrap Up editor had to resign for family reasons so this meant more double duties for me just as I was also launching the ESG screen for Solari Investment Advisory Services. Thanks to new template software, I learned how to make and manage my own website from scratch. At last! Once we launch the new website, our team can really fly.
I decided to focus the 2017 Annual Wrap Up on the state of our pension funds. That meant a tremendous amount of reading and research. For most of November, I stayed in Hickory Valley reading a large number of books and studies on pension funds. For some relief, I road tripped to Amarillo Texas for Thanksgiving to hang out with some great subscribers and learn more about ranching in the Texas Panhandle
December found me buried back into pension fund materials interspersed with a round trip into the heartland to record our annual News Trends & Stories with Dr. Joseph Farrell.
Every three months our News, Trends & Stories editor Brad Eddins, aggregates our weekly picks of important stories and helps me distill the top trends and stories. Each time I begin the process thinking I understand what is important and each time I emerge with fresh insights and a different perspective. This would not work without Brad's uncanny ability to ride herd on the news that flows through Solari. In 2017 the news was so explosive that Brad and I decided to change our format to focus on the top 20 stories.
I flew to Philadelphia for Christmas with family, and I heard that my little cousins are the only children in their area with silk saris and kurtas from Bangladesh!
Throughout December and into January, Jason Worth helped me with the deep dive on pension funds. His insights and contribution to analyzing the performance data were an essential contribution to the effort and another reminder that I much prefer to work with a team than produce in a solitary effort.
My goal for the Solari Report is to grow a channel designed to help you lead a free and inspired life. My job is quality control – to make sure you have access to actionable intelligence free of disinformation and "fear porn." Regular members in 2017 included:
Joseph Farrell joined me for the News Trends & Stories portion of our quarterly and annual wrap ups;
Harry Blazer led the Solari Food Series;
The Saker joined me for our quarterly series Emerging Multipolar World;
"Your Culture Scout" wrote the Food for the Soul column;
Ulrike Granögger launched the Future Science Series in early 2018;
Rambus provided quarterly Blockbuster Chartologies as part of the equity overview segment of the wrap ups;
Jon Rappoport joined me quarterly to, both reveal the matrix, and teach us how to exit it.
In 2018, we anticipate additional sources joining our efforts. Wrap ups planned for the first two quarters of 2018 are the Space-Based Economy in the 1st Quarter and the Rise of the Asian Consumer in the 2nd Quarter.
We expected to launch our new website in 2017. However, it is launching as this publication goes to press in 2018. Our goal is a significant improvement in your subscription software, mobile access and greater ease in locating content. This new site will represent a significant investment in the future of the Solari Report. We hope you are enjoying it as you read this.
As our subscriber base grows, I continue to enjoy our ongoing conversation. As a group, you are some of the most remarkable people I have ever known. Together, we are conspiring in a world of dramatic change and getting better at it every day.
On behalf of the entire Solari team, keep those ideas, questions, and comments coming to help us serve your free and inspired life in 2018!
~Catherine Austin Fitts