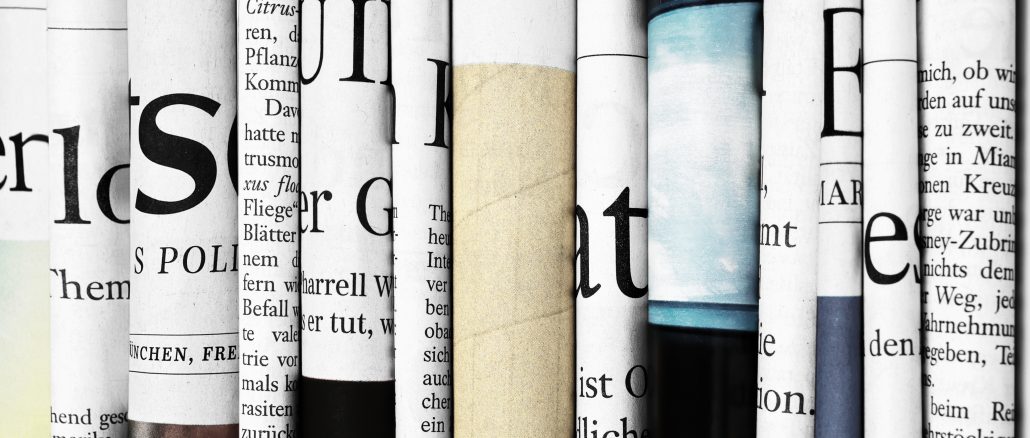 The FAKE NEWS media (failing @nytimes, @NBCNews, @ABC, @CBS, @CNN) is not my enemy; it is the enemy of the American People!
~ Donald J. Trump (@realDonaldTrump) February 17, 2017
The year 2017 was marked by a growing number of highly capable, experienced people successfully taking our world in a positive direction. Leaders were turning up everywhere. Courage and fearlessness were contagious.
Jason Bawden-Smith
Jason warned us early and repeatedly about the health risks associated with the coming 5G roll out, launching the smart and savvy EMF Warriors.
Bill Binney
What can we say? Some days it seems like Bill Binney and his team of NSA whistleblowers hit a home run every time they get to bat.
Who can forget Bill Binney making sure President Trump knew he was under surveillance during the 2016 Presidential campaign?
It was Bill Binney and his NSA whistleblower team that confirmed that the DNC leak was a local download – thus destroying the Russia hack story once and for all.
Bill Binney and NSA colleague Kirk Wiebe agreed to apply scientific analysis to determine how to document remote electronic torture of targeted individuals. An extensive survey of targeted individuals was completed in 2017. If this torture can be documented, efforts to enforce against the perpetrators can begin.
Bill Binney has provided two affidavits supporting litigation to hold the NSA accountable and continues to promote support for these efforts. We were so impressed with this effort we commissioned a special report to make sure the affidavits and case summaries of the lawsuits were easily accessible.
Cliven and Ammon Bundy
The US government has been steadily abrogating water rights and forcing ranchers from Western lands. Rancher Cliven Bundy decided to take a stand in 2014 with the help of his family, friends, and neighbors, including son Ammon Bundy. Indicted in 2016 over the standoff, Cliven refused to leave prison in 2017 until his co-defendants were released.
The judge declared a mistrial in late 2017 when Bureau of Land Management (BLM) investigator, Agent Larry Wooten came forward with evidence of BLM and Department of Justice (DOJ) wrongdoing, including maintenance of "kill lists" on Bundy and family members.  Not covered by the corporate media, Wooten's efforts were described by Rep. Matt Shea of Washington in a published video for the press. Shortly thereafter, Attorney General Sessions ordered a review of the case.
A court ruling regarding whether it will permit a retrial is pending.
Stephen Carlson
As the headline that $21 Trillion was missing from DOD and HUD was reverberating throughout the Internet, Stephen Carlson reported in Stripes that DOD was also missing 44,000 soldiers.
When we combine missing people and missing money, its starts to look like a missing universe.
Helen Chaitman
Chaitman helped Madoff victims get tax relief. She went into court to hold JP Morgan responsible under the Bank Secrecy Act for their leadership in the Madoff Ponzi scheme. She co-authored book and website JP Madoff.  Still pursuing recourse for Madoff investors, Chaitman continued to litigate in 2017 against financial institutions engaged in fraud against honest investors and businesses.
Josh De Sol:
Not satisfied with existing efforts to stop the smart grid from doing surveillance and toxifying us all, Take Back Your Power documentary maker Josh De Sol and his colleagues launched the In Power Movement to help citizens use litigation to hold government and business officials accountable.
Will it work? It is too soon to tell. However,  in multiple areas, attorneys and financial experts are working on DIY litigation toolkits. Look for growing efforts to help citizens take effective action in 2018.
Richard Dolan
Richard Dolan's new video series False Flags cut through a hundred years of disinformation like a hot knife through butter, winning the Solari Report Documentary of the Year for 2017.  It is an example of the power of outstanding scholarship to set things right. Look for Richard's book False Flags in 2018.
Richard also took on the controversy regarding disinformation in the UFO community, arguing for essential standards of evidence and scholarship.
Richard will be joining Jason Bawden-Smith and me in Uluru in the Australian Outback for two weeks in May 2018.
Mel and Aaron Dykes
Founders of Truthstream Media, Melissa and Aaron Dykes, took the lead in 2017 in outing the role of mind control in America while finishing their documentary on the history of mind control, expected in early 2018. If you have not discovered Truthstream Media, you are in for a big treat.
Linda Ives
Linda Ives has spent decades trying to hold the responsible parties accountable for her son Kevin's murder in connection with the Mena, Arkansas, drug trafficking operation.
Chuck Marohn
Chuck Marohn created Strong Towns to help local communities evolve their infrastructure investment to a positive return on investment. Sound familiar? Strong Towns is an organization you want to join and support.
John McAfee
While we were warning people about security issues associated with Bitcoin and Cryptocurrencies, McAfee brought in the heavy lift.
Howard Root
Howard Root spent five years and $25 million defeating a bogus qui tam lawsuit adopted by the US Department of Justice. After winning, he published his book Cardiac Arrest, putting forward specific proposals to reform the Department of Justice. Deeply concerned about what government lawlessness means to the individual liability of the entrepreneur and business owner, he sold his company.
"I quit. Friday I walk away from the company I started 20 years ago and grew into 650 U.S. employees and $1 billion in sales of over 100 new medical devices. I didn't quit because I'm old—I'm 56—or want to play golf. The reason I sold my company and ended a career I loved is to avoid the risk of being criminally prosecuted under the federal government's "responsible corporate officer" doctrine for the second time." ~ Howard Root, WSJ
Solari Report: Cardiac Arrest: The Criminalization of America with Howard Root
Dr. Mark Skidmore
Upon hearing me describe $6.5 Trillion missing from the Department of Defense in fiscal 2015, Dr. Skidmore set out to prove me wrong. Upon discovering that this amount was accurate, Dr. Skidmore lead a team of graduate students in a survey of DOD and HUD financial reports for fiscal 1998-2015.
The result? The amount of documented "undocumentable adjustments" at HUD and DOD surpassed the size of the official outstanding debt off the United States. With the help of Dr. Skidmore's careful explanations, a much wider audience began to appreciate the importance of requiring federal finances to operate according to the law.
President Donald J. Trump
While many of us were thrilled to face the future without another Bush or Clinton in the White House, it was still hard to know what to expect from Donald Trump.
Trump declared war on the corporate media during the campaign and has kept it going throughout 2017 – creating a crack in the mind control dam that is encouraging thousands, if not millions to speak their minds and take action.
Would the year of punching back have happened without President Trump's irreverent  – and in many cases successful – attacks on the corporate media, Hollywood, Silicon Valley, and the Washington establishment?
We think POTUS deserves a lot of credit.
Scott Tips
Codex is a very serious threat to our health – one we can ill afford to ignore given the state of US healthcare. Scott Tips and the National Health Federation have been leading the fight to protect us from Codex for many years and 2017 was no exception.
Lyn Ulbricht
Lyn Ulbricht has fearlessly led the fight against the malicious prosecution of her son Ross Ulbricht in the famous Silk Road case. Ross' attorneys filed a cert petition before the Supreme Court on December 22, 2017. Lyn and Ross were honored in our Solari Christmas donations. We are hoping for great things for Lyn, Ross and their family in 2018
Stephen Willeford
Stephen Willeford is a former NRA instructor who shot and stopped the Texas church shooter, demonstrating the importance of citizens' rights to own assault weapons. Following his efforts, he declined to give mainstream media interviews; only speaking with independent media, thus ensuring that the real story was told and communicated accurately. President Trump later stated that Willeford had saved many lives – implying the shooter may have been headed to more churches.
Colonel Lawrence Wilkerson
Wilkerson has emerged as one of the most eloquent critics of the corruption embedded within our economic system and its dependency on the national security state.
What Was Her Name?
Six Americans talk back to CNN's Alisyn Camerota and then – an African American woman – finishes Camerota off proving that the American people are now smarter than corporate media – and don't trust them anymore.